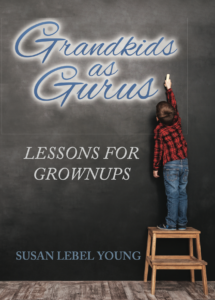 For grandparents nearby, and for those who want to gather in person, I'm excited to offer this.
Wednesdays
9:30 – 10:30 AM EDT
Join us on Wednesdays for our weekly gathering of grandparents!
Grandparents bring incredible value and significance to their families and the communities in which they participate. We will meet weekly to form a "wisdom community" of our own. We will have a weekly theme, sometimes centered around parts of the book, "Grandkids as Gurus: Lessons for Grownups" by local author and fellow grandparent, Sue Lebel Young. Sue is looking forward to facilitating this group as it grows.
We hope you'll join us to connect, grow, and encourage each other.
Details:
WHO: Grandparents in all seasons of grandparenting are welcome
WHEN: Every Wednesday, 9:30 – 10:30 am EDT
WHERE: Family Leadership Center's hearth room, 162 Main Street, Yarmouth, Maine
PLEASE NOTE: Help us protect everyone from the spread of COVID-19. We will ask everyone, regardless of vaccination status, to please wear a mask when visiting our headquarters.
RSVP and get more info by emailing Wendy Tracy wendy@familyleadershipcenter.org
We appreciate knowing you are coming, and dropping in is also welcome.