What if our only New Year's Resolution was to pay attention with appreciation?
Right here. Right now. To this moment, not to some future hope or expectation. To be grateful for all that is. Just this. I'm going to try it.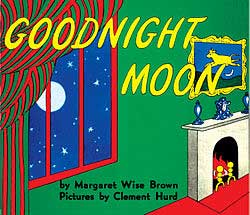 I remember the innocence and joy in my children when they were young, at bedtime.
Thud. Thump. Thwop. Scurry. Scuttle. Scoot. They slithered around our home squirming away from any attempt to settle in for the night. BAM! They thwacked at each other's bedroom doors.
"Mommy, read," they'd plead, "read."
"First, brusha, brusha brusha," I'd say, hounding them for the hundredth time to blurb some bubble-gum flavored toothpaste on their primary-colored Sesame St. toothbrush. I wanted a superficial swishing at the very least.
GRATITUDE:
And then came the repetitive ritual, which taught me the spiritual lesson of paying attention. Rocking. Reading. Our toddlers rounded up their Care Bears, Teddy, Red Dinosaur and as many soft "fwiends" as they could. As they gathered what they loved, as they showed gratitude for their present world, they'd say, "One more, Mommy. Wait. One more." They'd produce yet another something, which to me might have appeared trivial. To these young teachers of mine, their favorite furry slippers gave them increased practice in loving what they had.
And then, for the hundred and ninety-ninth time, they'd find Good Night Moon. Reading Good Night Moon developed in all of us an attitude of gratitude. Saying good night to every toy they could see, any person they could imagine, or any part of their world within earshot, paved a thankful way to slip into dreams. Our children contacted their gratitude as they fell asleep.
In the book, Bunny says goodnight to a comb, a brush and all the beloved objects in the room.
Then my children would begin, "G'night Mommy. Where's Daddy? Oh, and Pepere, I have to say g'night to Pepere too."
Having been all tucked in for the ninety-ninth time, they'd spring out of bed, sprint down the hall, slide on the rubber feet of their "bunny suit," squirm up Dad's comfy sofa and say, "G'night, Daddy."
Then, waddling back toward me waiting in the rocking chair with the picture book, they'd yell, "I love you, Daddy."
LOVING WHAT IS:
The rituals of being pleased with what is were seductive to the children. They owned a knowing we can lose as adults: contentment.
Every evening I'd read Good Night Moon, maybe ten times. Every time, they repeated the name of each object in Bunny's room, and each object of their own. I read this book over and over, and they demanded it again and again. Eventually we all knew it by heart.  As I read about Bunny saying goodnight to kittens and mittens, they'd dash to the drawer, do a U-turn, deliver the tiny black thick woolen mittens that their great-grandmother, Memere, had knit, "G'night mittens. G'night Memere. Good night air. Good night noises everywhere."
CHILDREN'S FIRST MANTRA:
They'd point to Bunny's rug, roar and then point, "G'night Tiger. G'night toothbrush, g'night night light." The mantra in "g'night, Moon" became a meditation, an end-of-the day banquet.
What if we return to that practice?
ATTITUDE OF GRATITUDE:
What if, for New Years, we resolve to fall asleep each night naming the things we hold dear?
What if we let three simple things, or people alive or dead, to enter our pre-sleep mind as we appreciate them, maybe even write them?
What if we let gratitude fill our hearts as we relax into a sense of contentment?
Now there's a resolution!