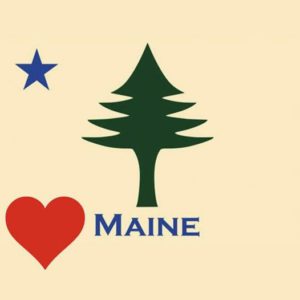 I am hurting. I know I am not alone. We must do what we know to do today, resist reaching for what won't help….brownie sundaes, 24/7 TV, too many details. Ground ourselves, find love, surround ourselves with it…people, animals, nature even if we just look out the window. I am staying in the house, but I do not feel alone due to deep connection, even through my daughter's London colleague who texted her in the middle of the night, "I heard the news from Maine. I hope your people are ok." She called me. I asked, "how are the your kids with it all?"
She told me tender stories and then, "One of the teenage boys was more interested that the Celtics won last night," We laughed together.

My heart aches …a huge part of me grew up in Lewiston, my father's town, his parent's town, my aunts, uncles and cousins…… It's all sad and scary, and as Mr. Rogers said, "look for the helpers." I am…the police, the news media, all organizations and schools that closed today, how the Boston police are here, how mental health professionals show up on the media and in centers…..I refuse to lose faith in kindness, in love, in how we support each other. I will feel today, write, move, breathe, ground and find personal buoyancy. Because, even in the midst of sorrow and horror, I need that. I want that for others too because we need us.