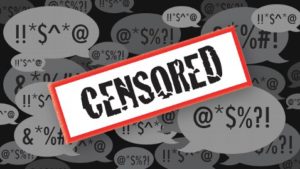 The secret of genius is to carry the spirit of childhood into adulthood.
THOMAS HUXLEY
I scrunched in the way-back of my daughter's van, squeezed between her 5 year-old twin sons, Walker and Taylor. They live in Massachusetts and rented a place at one of Maine's dazzling lakes for the waning summer days, the week before the boys started Kindergarten. As we drove back to the camp, they peeked out the window and spotted their 6-year-old good friend CT, whose family vacationed with them for seven splendid days.
Taylor, on my left, recounted a tale that CT had told them, a mix of The Three Bears and a silly dream CT had. Taylor gestured, copying the very cute CT. We all laughed. Suddenly Taylor stopped himself, censoring. He said, "Susu, CT tells really good stories– really funny– but sometimes he uses inappropriate words. "
My breath clutched. I didn't want to know if these just-barely-no-longer-toddlers knew the cuss words our governor blasted that trumped Trump's oft-heard f-bomb on national TV. I didn't want to know if my grandkids could repeat the slew of obscenities the elected official who leads our state swore and pushed to go viral. So I didn't ask. Rather, I said, "Oh."
But Walker, on my right, piped up. "Ya, CT says things like 'stup' and 'stupid.'"
Relieved, I said, "Ah, you mean words that aren't kind?"
Taylor nodded, "Right. Words Mommy and Daddy tell us we're not supposed to say."
Since when is it okay for public figures to cram the airways with language that even pre-schoolers can tag as inappropriate? What happened to "All I Really Need To Know I Learned in Kindergarten?"
What Maine means to Walker and Taylor is well-loved visits with Susu and Papa. Maine means trekking to pristine Ferry Beach with buckets and shovels, building sand castles with moats and tunnels, temporary homes for the hundreds of hermit crabs they cherish catching and later releasing.  What Maine means to Walker and Taylor is jumping off the square wooden swim rafts into the mountain-ringed lakes or fishing in the crystal-clear waters off the docks. Maine means learning to ski first on the magic carpet, next on the bunny slope, then on the big people's hill. Mane is fun uncles who can fix all their broken trucks and toys (the boys save busted axles and beheaded plastic drivers for their trips), great uncles who hoist them onto their big green tractors and take them for rides while they all sing, "nothing runs like a Deere." Maine is a huge warm hug to them, bigger than vacationland, and more like the way life should be.
The way life should be includes right speech and non-scary talk. "Inappropriate" would be a much too kind label for our governor's rants. Even 5 year-olds who have the sense to censor, would agree that this big person needs a long time-out. Maybe they'd look right into his face, as they have been taught to make eye contact when they talk to someone. Maybe they'd say to him, "when you feel ready to be kind and polite, when you're sure you can say appropriate words, let us know."
Since when is it okay for grown-ups to foul up pristine Maine with a foul mouth that spurts out what we all learned we are not supposed to say? And what do we really want in Maine when we say, "the way life should be?"